CYRIL
LIGNAC
Cyril Lignac's culinary vocation was undoubtedly shaped by his upbringing in Aveyron, a centre of French gastronomic culture in south-central France. The chef has fond memories of festive family meals and the moment he realized the joy of cooking and sharing that pleasure. So it was natural that as a teenager he decided to pursue a career in the restaurant business. He first obtained his professional qualifications as a patissier, ice-cream maker and chocolatier, and a chef, before refining his style and learning the trade with renowned Michelin-star chefs and patissiers, including Nicole Fagegaltier, Alain Passard, the Pourcel brothers, and Pierre Hermé. His gourmet style and his confident technique now combine both his love of French culinary heritage and his curiosity about the wealth of international cuisines.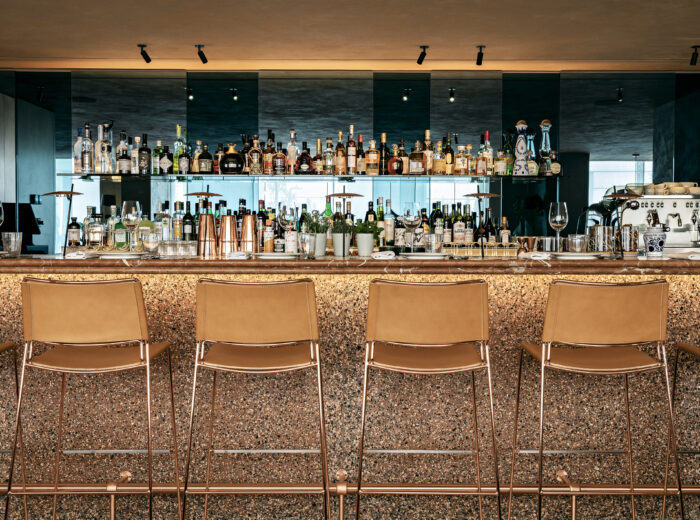 It was in 2005 that everything changed for Cyril Lignac. Talent-spotted by a TV producer, he began presenting his own cooking show, Oui, Chef!, a French version of Jamie's Kitchen, which allowed him to open his first restaurant, Le Quinzième. Seven years later, it would earn the chef his first Michelin star, before he closed it in 2020 to make way for new adventures. During that time, his TV career has also gone from strength to strength with successful shows including Le Meilleur Pâtissier (a French version of The Great British Bake Off) and Tous en cuisine, which launched during the spring 2020 lockdown. His entertaining, yet educational approach has also found a natural outlet in his cookery books, which have now sold over 4 million copies. These numerous successes have made him France's best-known chef and a favourite with the French public.
In 2008, Cyril Lignac revealed his entrepreneurial skills by taking over Parisian institution Le Chardenoux, in the 11th arrondissement, before crossing the Seine to the heart of Saint-Germain-des-Prés and opening Aux Prés, redeveloping another celebrated Parisian bistro;the Franco-Asian accented Le Bar des Prés; and a cocktail bar, Bar Dragon. In 2021, Cyril Lignac is set to open Ischia – in the space once occupied by Le Quinzième – where he will reveal his personal, genuine vision of Italy's rich gastronomic culture.
In parallel, he launched a "sweet adventure" in 2011 in collaboration with chef pâtissier Benoît Couvrand with La Pâtisserie & La Chocolaterie Cyril Lignac, which has since expanded to six branches.
Find out more