BAR DES PRÉS
Opened in 2016, located in the heart of Paris, The germanopratin Bar des Prés is a restaurant focused on travel cuisine. A chic, cosmopolitan, lively address, the marriage of French know-how and Japanese exoticism. A warm place where the atmosphere is cozy, almost like a confidential address.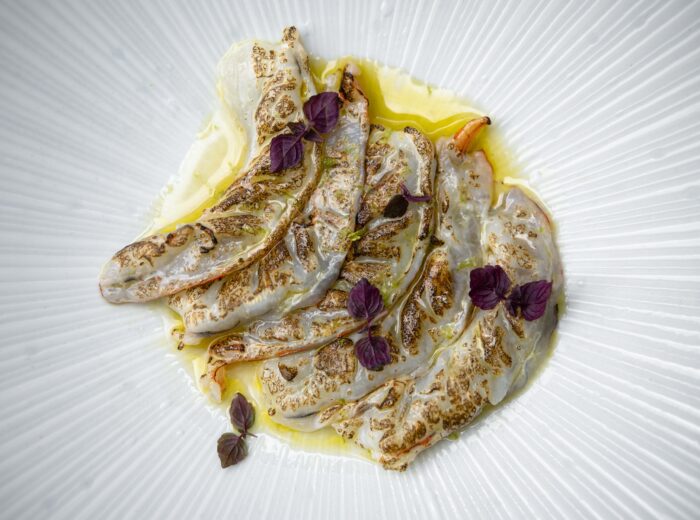 FLAVOURS, AROMAS
AND TEXTURES
The chef's creations for Bar des Prés transform products into something akin to luxury jewellery (Green asparagus with caramelized miso; Tuna tartare accompanied – or not – by caviar) and remakes finger food as a ceremonial voyage while turning the spotlight on both France and Lignac's savoir-faire : crunchy crab & avocado galette, Madras curry or native lobster salad, strawberries, elderflower vinegar, fresh almond
The art of slicing raw fish is given the prominence it deserves; sushi, sashimi and California rolls – such as the voluptuous yet healthy Label Rouge salmon with avocado, jalapeño and sriracha – set the tone by respecting traditions, while highlighting exceptional products.
The dessert menu honours Cyril Lignac's original training and his professional beginnings as a master pastry chef. It revisits the gamut of Japanese gourmet classics: tapioca with coconut milk, kiwi and passion fruit or traditional iced mochis
MENU
CHARMING, INVENTIVE
COCKTAILS
A lover of Paris and its festive atmosphere, Cyril Lignac was determined to offer a cocktail menu features globally-inspired creations and reinvented classics such as The Tokyo Garden (Tanqueray gin, shizo, sake, yuzu juice, lychee juice) or the Germanopratin and its euphoric blend of gin, St-Germain, cucumber, lemon juice and Champagne.
Cocktail Menu
DESIGN AND STYLE

To design the decor, Cyril Lignac once again called on the talent of Studio KO. Behind this dark blue facade, hides now a discreet address, with irresistible charm, which combines the best of all worlds, through the boundless magic of cooking and the pleasure of entertaining.
The focal point is the inviting bar made of Italian Giallo Real marble. On one side is the bar, on the other the kitchen. These two parallel worlds are placed side-by-side here for the customers to see. The decoration plays with codes, a delicate balance between raw materials (wood, wall plaster) and more noble (fabric, marble).
All in a Belle Epoque Germanopratin spirit (subtly spotted leopard carpet, elegant peacock fabric) and reminiscent of the old food shops (terrazzo floor, walls dressed in rough sawn oak).
The tableware, that essential detail, is by French ceramicist Les Guimards or the Danish workshop KH Würtz.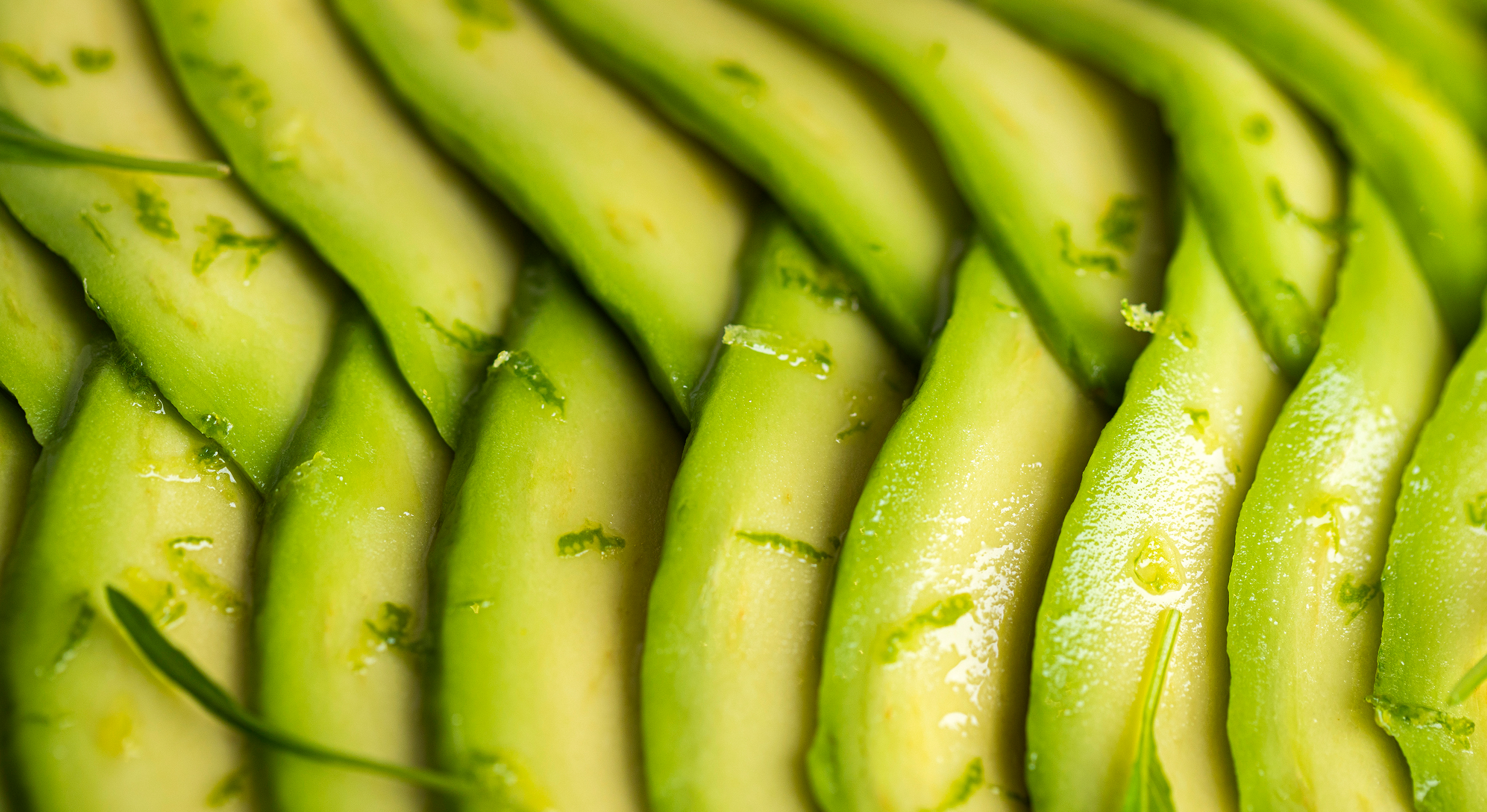 CYRIL LIGNAC
Cyril Lignac's culinary vocation was undoubtedly shaped by his upbringing in Aveyron, a centre of French gastronomic culture in south-central France. The chef has fond memories of festive family meals and the moment he realized the joy of cooking and sharing that pleasure. So it was natural that as a teenager he decided to pursue a career in the restaurant business. He first obtained his professional qualifications as a patissier, ice-cream maker and chocolatier, and a chef, before refining his style and learning the trade with renowned Michelin-star chefs and patissiers, including Nicole Fagegaltier, Alain Passard, the Pourcel brothers, and Pierre Hermé. His gourmet style and his confident technique now combine both his love of French culinary heritage and his curiosity about the wealth of international cuisines.
Read more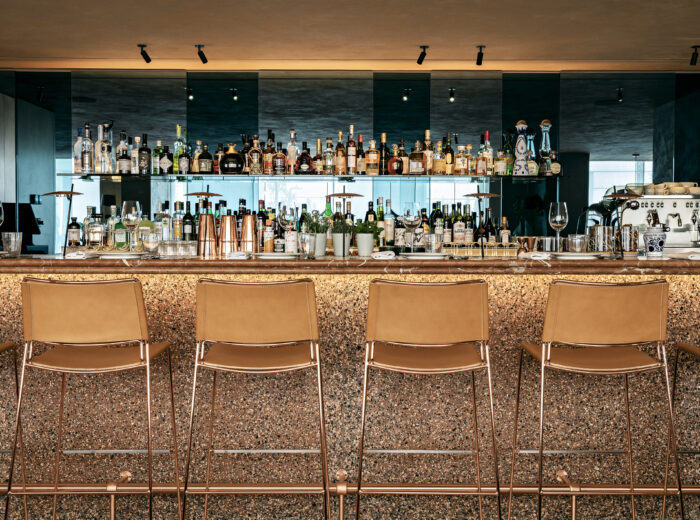 It was in 2005 that everything changed for Cyril Lignac. Talent-spotted by a TV producer, he began presenting his own cooking show, Oui, Chef!, a French version of Jamie's Kitchen, which allowed him to open his first restaurant, Le Quinzième. Seven years later, it would earn the chef his first Michelin star, before he closed it in 2020 to make way for new adventures. During that time, his TV career has also gone from strength to strength with successful shows including Le Meilleur Pâtissier (a French version of The Great British Bake Off) and Tous en cuisine, which launched during the spring 2020 lockdown. His entertaining, yet educational approach has also found a natural outlet in his cookery books, which have now sold over 4 million copies. These numerous successes have made him France's best-known chef and a favourite with the French public.
In 2008, Cyril Lignac revealed his entrepreneurial skills by taking over Parisian institution Le Chardenoux, in the 11th arrondissement, before crossing the Seine to the heart of Saint-Germain-des-Prés and opening Aux Prés, redeveloping another celebrated Parisian bistro;the Franco-Asian accented Le Bar des Prés; and a cocktail bar, Bar Dragon. In 2021, Cyril Lignac is set to open Ischia – in the space once occupied by Le Quinzième – where he will reveal his personal, genuine vision of Italy's rich gastronomic culture.
In parallel, he launched a "sweet adventure" in 2011 in collaboration with chef pâtissier Benoît Couvrand with La Pâtisserie & La Chocolaterie Cyril Lignac, which has since expanded to six branches.
Find out more
Reservations
For enquiries, please call
+33 (0)1 43 25 87 67

Open every day
Lunch from 12 noon to 2.30 pm
Dinner from 7 to 11 pm

Events
For all large party and group dining enquiries please contact [email protected]

Credit cards accepted
Visa and American Express
Contact
25 rue du Dragon
75006 Paris
View on MAP

Metro Saint-Sulpice (M4), Saint-Germain-des-Prés (M4), Mabillon (M10) and Sèvres-Babylone (M10 et M12).
Buslines 84, 87, 39, 48, 63, 70, 86, 95 and 96.

Press & Media
Vanessa Dalous at [email protected]
+33 1 42 56 11 36


Careers
Email us with your CV and covering letter at
[email protected]