CYRIL LIGNAC
Born and raised in the Aveyron region of France, Cyril Lignac has always enjoyed the pleasure of a large table full of friends and family, so it was only natural that he decided to pursue a career in restaurants. His passion drove him to Paris, where he trained as a pâtissier, ice-cream maker, chocolatier and a chef – eventually working alongside Michelin-star chefs such as Nicole Fagegaltie, Alain Passard at Arpège and pastry chef Pierre Hermé.
In 2005 Cyril Lignac began presenting his own cooking show, Oui, Chef!, a French version of Jamie's Kitchen and opened his first restaurant, Le Quinzième which eventually earned a Michelin star.
FIND OUT MORE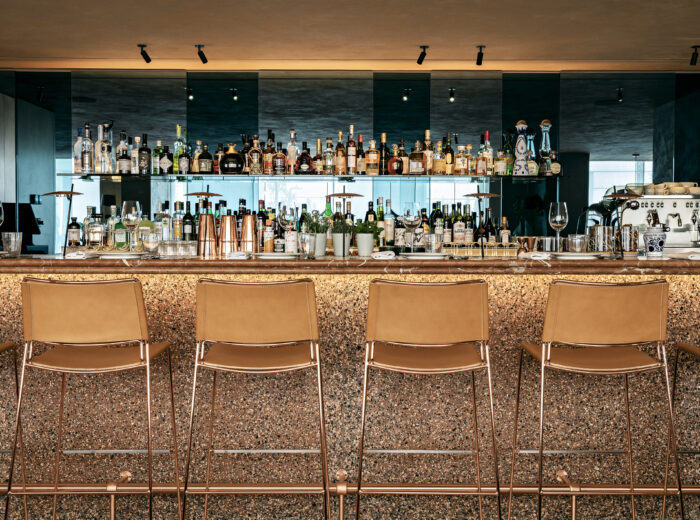 His TV career went from strength to strength with successful shows including Le Meilleur Pâtissier (a French version of The Great British Bake Off) and Tous en Cuisine, which launched during the Spring 2020 lockdown. His entertaining, yet educational approach to food had lead him to write many cook books, selling over 4 million copies. These numerous successes have made him France's best-known chef and a favourite with the French public.
In 2008, Cyril Lignac revealed his entrepreneurial skills by taking over Parisian institution Le Chardenoux, before crossing the Seine to Saint-Germain-des-Prés and opening Aux Prés.
He then redeveloped another celebrated Parisian bistro; the Franco-Asian accented Le Bar des Prés; and cocktail bar, Bar Dragon. In 2021, Cyril Lignac is set to open Ischia – in the space once occupied by Le Quinzième – where he will reveal his personal, genuine vision of Italy's rich gastronomic culture.
In parallel, he launched a "sweet adventure" in 2011 in collaboration with chef pâtissier Benoît Couvrand with La Pâtisserie & La Chocolaterie Cyril Lignac, which has since expanded to six branches.
FIND OUT MORE
Contact
16 Albemarle St,
Mayfair, London W1S 4HW
View on MAP

Opening times: 

Monday – Thursday : 12:00- 14:30 and 18:00- 23:00

Friday – Saturday :12:00- 15:00 and 18:00- 23:00      

Sunday :  12:00- 15:00 and 18:00- 22:00       

Dress Code & Children
Please note our dress code is smart casual.
Sportwear, beachwear, shorts and caps are not permitted.
Only children over the age of 10 years old are permitted in the restaurant after 7pm

Events
For all large party and group dining enquiries please contact [email protected]

Press & Media
For press and media enquiries, please contact[email protected]
Book Now